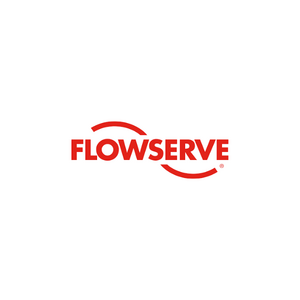 Flowserve Pumps
Extraordinary Performance. Enduring Value.
Flowserve stands tall as a global powerhouse, offering cutting-edge pumps and unparalleled services catering to the diverse and intricate needs of the world's infrastructure and process industries. Centro boasts an extensive track record with Flowserve's esteemed pump lines, encompassing iconic brands such as Durco, IDP, Bryon-Jackson, and Worthington.
Flowserve's extra...
Flowserve Pumps Brands
Flowserve offers the perfect pump solution for every task. Leveraging state-of-the-art technology, Flowserve consistently delivers some of the industry's most energy-efficient pumps. Flowserve's centrifugal, positive displacement, and specialized pumps and systems serve as pivotal elements in the global oil and gas, hydrocarbon and chemical processing, power generation, and water resources sectors, as well as the broader process and industrial landscape. Flowserve pumps assume a leadership role in advancing clean energy, reducing greenhouse gases, ensuring access to safe drinking water, and implementing cutting-edge production and process technologies.
Flowserve pioneered the non-lubricated plug valve to address the most challenging and corrosive chemical services, where achieving drop-tight shutoff is an absolute necessity. Within Flowserve's esteemed Legacy brand, Durco, you'll find the comprehensive range of All Durco G4 Sleevline valves. Durco valves offer the time-tested reliability of the plug/PTFE sleeve primary seal, coupled with a PFA diaphragm secondary seal. What sets them apart is the distinctive reverse lip diaphragm, which not only acts as a self-energizing dynamic stem seal, activated by pressure to create a secure seal against the stem, but also functions as a static seal by wedging tightly against the stem through an interference fit.
Flowserve's centrifugal, positive displacement, and specialized pumps, as well as their comprehensive systems, constitute integral components in global industries such as oil and gas, hydrocarbon and chemical processing, power generation, water resources, and the broader process and industrial sector. Notably, Flowserve expanded its capabilities by acquiring IDP Pumps in 2000. IDP, a distinguished manufacturer, produces a diverse array of pumps, encompassing centrifugal, diaphragm, reciprocating, rotary, and turbine varieties. IDP's pump portfolio spans utility and high-energy models. Furthermore, we proudly offer API-610 chemical process pumps, as well as ISO and ANSI chemical process pumps.

IDP Pumps have achieved remarkable milestones, including the creation of the first main feed pumps for nuclear-powered submarines and the world's largest boiler feed pumps. Our lineup also features various specialty pumps tailored for specific applications, such as nuclear pumps designed for chemical and volume control needs.
Byron-Jackson stands as a distinguished Legacy Brand under Flowserve Pumps. Flowserve, a global leader in pump solutions and services for the worldwide infrastructure and process industries, proudly encompasses Byron-Jackson within its portfolio. Byron-Jackson offers an extensive range of pumps tailored to meet your industrial needs, spanning from compact domestic applications to robust heavy-duty industrial requirements.

The Byron-Jackson lineup includes submersible, oil-filled, nuclear, and volute casing pumps, each meticulously engineered to deliver top-tier performance. These pumps excel in demanding scenarios, including high-pressure environments such as deep well pumping and fracking operations. Furthermore, Byron-Jackson pumps provide enhanced protection against corrosive surroundings, including exposure to saltwater or high acid levels.
Flowserve also proudly features the Worthington Legacy Brand within its portfolio. Worthington offers an extensive lineup of industrial process pumps, encompassing between bearings, overhung slurry, vertical lineshaft, solids handling, cantilever, multistage, API 610, reciprocating, rotary gear, and vertical turbine pump varieties. These Worthington pumps are meticulously designed to deliver exceptional performance, characterized by high efficiency, reliability, versatile configurations, extended service life, and cost-effectiveness.

Worthington pumps find applications in a wide array of industries, including water, power, oil and gas, mining, steel, and pulp and paper. Their versatility makes them suitable for diverse purposes such as pipeline operations, circulating water systems, fire protection, and irrigation. Built to adhere to recognized global standards and tailored to meet unique customer specifications, Worthington pumps uphold Flowserve's commitment to excellence.