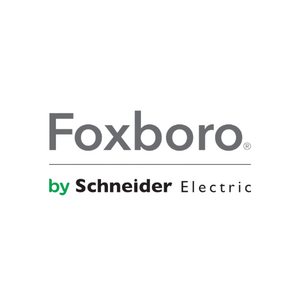 Foxboro by Schneider Electric
Instrumentation, SCADA, Telemetry, AccTech Wireless
Centro proudly offers distribution services for Foxboro, a globally renowned technology pioneer specializing in instrumentation and control solutions. With an impressive product portfolio encompassing SCADA systems, industrial wireless technologies, and more, Foxboro has solidified its position as an industry leader.
Since its acquisition by Schneider Electric in 2014, the Foxboro ...
Foxboro Product Information
Schneider Electric's Wireless Solutions enhance operational efficiencies by digitizing information through innovative, cost-effective, user-friendly, secure, and sustainable solutions.

Explore EcoStruxure™, the cutting-edge active energy management and automation architecture of the future. EcoStruxure IT transforms the approach of IT and data center experts in monitoring and managing their vital IT infrastructure, whether it's on-premises, in the cloud, or at the edge.

This vendor-neutral architecture sets a new benchmark for proactive insights into critical assets that impact the health and availability of an IT environment. It also empowers users to receive real-time, actionable recommendations for optimizing infrastructure performance and mitigating risks.
Plant Managers and other operational experts achieve significant time and cost savings through the implementation of a robust wireless architecture. This cost-efficient wireless infrastructure furnishes essential data for informed decision-making, all at a fraction of the cost compared to traditional wireless solutions.

Schneider Electric's Instrument Area Network is a highly dependable wireless sensor network that offers actionable insights into your plant operations. It leverages cutting-edge wireless technology, employing Bluetooth Low Energy, to ensure unparalleled reliability and performance.
AccutechTM instrumentation offers a diverse selection of instruments designed for measuring temperature, pressure, flow, level, and more. These instruments are well-suited for various industrial applications, including those in the upstream Oil & Gas sector and remote plant applications within the Water and Wastewater industry.

Accutech field instruments are exceptionally user-friendly, featuring self-contained units that include power, radio, and sensors. The high-performance, license-free radio technology coupled with long-lasting battery life not only minimizes support expenses but also ensures the efficient transmission of valuable data.
Dedicated to providing top-tier software solutions for instrumentation and control, Foxboro excels in delivering cutting-edge SCADA remote communications packages tailored for rigorous applications. You can rely on Foxboro to ensure you stay at the forefront of technology advancements within your industry.

Foxboro offers a range of adaptable and forward-looking solutions designed to align seamlessly with your budget and requirements. This encompasses a wide spectrum, from remote I/O networks to comprehensive SCADA software solutions.
Foxboro SCADA and IASCADA represent advanced remote control software solutions designed primarily for SCADA applications. Foxboro SCADA is optimized for compatibility with EcoStruxure Foxboro DCS, whereas IASCADA seamlessly integrates with your existing IT infrastructure.
The EcoStruxure™ Geo SCADA Expert system, formerly recognized as ClearSCADA, is a versatile, open, and scalable software solution tailored for telemetry and remote SCADA applications. Centro takes pride in its role as a certified representative for Geo SCADA, offering sales and providing support for Schneider's Geo SCADA product line.
Completely integrated, battery-operated, swiftly deployable wireless instruments designed for measuring and monitoring data in demanding environments.