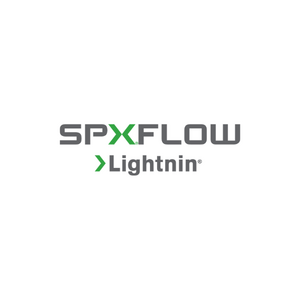 Lightnin-SPX Flow
Industrial Mixers
With over 85 years of unparalleled expertise in industrial mixing technology, process knowledge, and technological innovation, LIGHTNIN has established itself as a global leader in providing durable and long-lasting mixers, agitators, aerators, and flocculators for fluid process systems. Their reputation for excellence is recognized worldwide.
LIGHTNIN offers a comprehensive range ...
Lightnin Featured Products and Programs
Aging equipment can be a common problem many organizations face - machines break more often, spares must be constantly replaced, and downtime increases. Retrofitting old equipment can be risky and costly, but staying with the same aging assets could lead to additional costs in the long run.

SPX Flow's MMR Program is designed with this purpose in mind. Our comprehensive health evaluations of your mixers, modernization reports, and retrofit options give you the tools to make informed decisions for your organization's future. 

>> Get the MMR Brochure
LIGHTNIN's MixerFixer Kits encompass all essential components for a rapid and straightforward replacement of worn or damaged parts. Every MixerFixer Kit is thoughtfully skin-packaged, guaranteeing cleanliness and dryness until it's prepared for deployment. Keeping a spare MixerFixer Kit readily available minimizes downtime and helps offset production losses during maintenance needs.