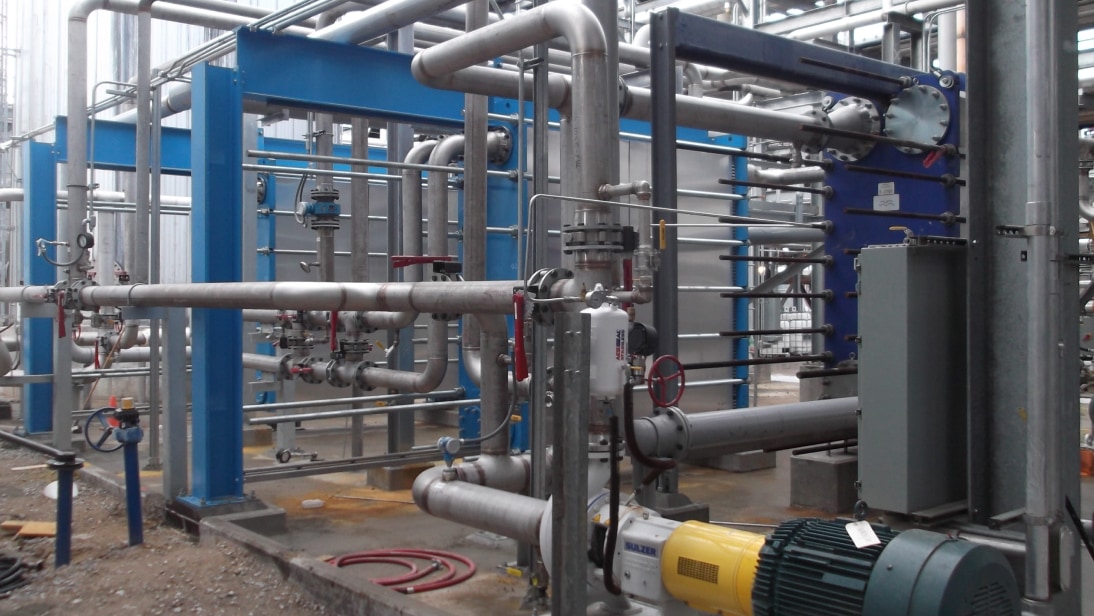 Process Equipment & Sanitary Division
Centro's Process Equipment and Sanitary Division is dedicated to industries where the efficiency of heat transfer, fluid mixing, and fluid transfer profoundly impacts manufacturing excellence and product quality.
Enhancing Your Process Across Diverse Industries
In industries as diverse as Food & Beverage, Personal Care, Pharmaceutical, Mining, Chemical Manufacturing, Pulp & Paper, Industrial Waste Water, and Oil Refining, Centro's Process Equipment & Sanitary Division delivers products and solutions that directly elevate product quality and boost customer productivity.
Explore our range of efficiency-driven applications:
Heat Exchangers: Enhancing efficiency, reducing waste and costs.
Mixing: Serving industrial and wastewater needs, offering repair services for all mixer brands.
Thermal Fluid Systems: Collaborating to improve thermal fluid systems.
Pumps: Integrating top-tier pump technology for fluid transfer objectives.
Tank Cleaning: Aligning cleaning tech with operation for efficiency and cost savings.
Sanitary Valves & Accessories: Minimize downtime, enhance reliability, and optimize output with the right valves.
Division Product Categories
 Below, you can find products available for online purchase now. Please note that we offer a broader range of products not listed here. To access our complete product catalog,  kindly reach out to Centro or download our line card below.
Dedicated Support and Expertise
At Centro, you can rely on our unwavering commitment to provide unmatched support and expertise. Our team of experts offers in-depth sales and engineering assistance to process industries, representing high-quality technology-leading manufacturers. Explore how Centro's Process Equipment and Sanitary Division can enhance efficiency, quality, and productivity in your operations by leveraging our comprehensive range of applications and expertise to elevate your manufacturing excellence.
Get the Latest Line Card
View all the brands and products that Centro Inc. distribute and represents in a single PDF packet.