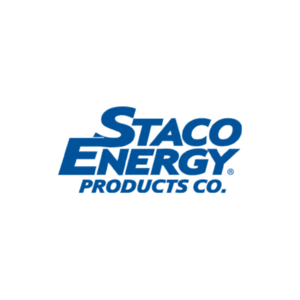 Staco Energy Products Co.
Power Solutions
Centro is a distributor of Staco Energy Products, a prominent manufacturer specializing in a wide array of critical power quality solutions. With a strong focus on innovation and reliability, Staco Energy Products delivers a comprehensive suite of products designed to cater to various requirements across commercial, industrial, ut...


Staco Products
UNINTERRUPTIBLE POWER SUPPLIES (UPS): On-Line Double Conversion topology provides the highest protection to mission critical facilities.
POWER FACTOR CORRECTION & HARMONICS MITIGATION: A wide array of options to handle your power factor correction and harmonic mitigation needs reducing your utility costs and increasing facility efficiency.
VARIABLE TRANSFORMERS & TEST SETS: Robust and customizable power supply for your testing applications.
REGULATION & POWER CONDITIONING: Multiple topologies available allow you to select the right technology for your voltage regulation applications.
BATTERY MONITOR: Wired Battery Monitoring System to provides complete real time status of your battery system.
FREQUENCY CONVERSION: Frequency Converter creates the correct power configuration for your international applications.