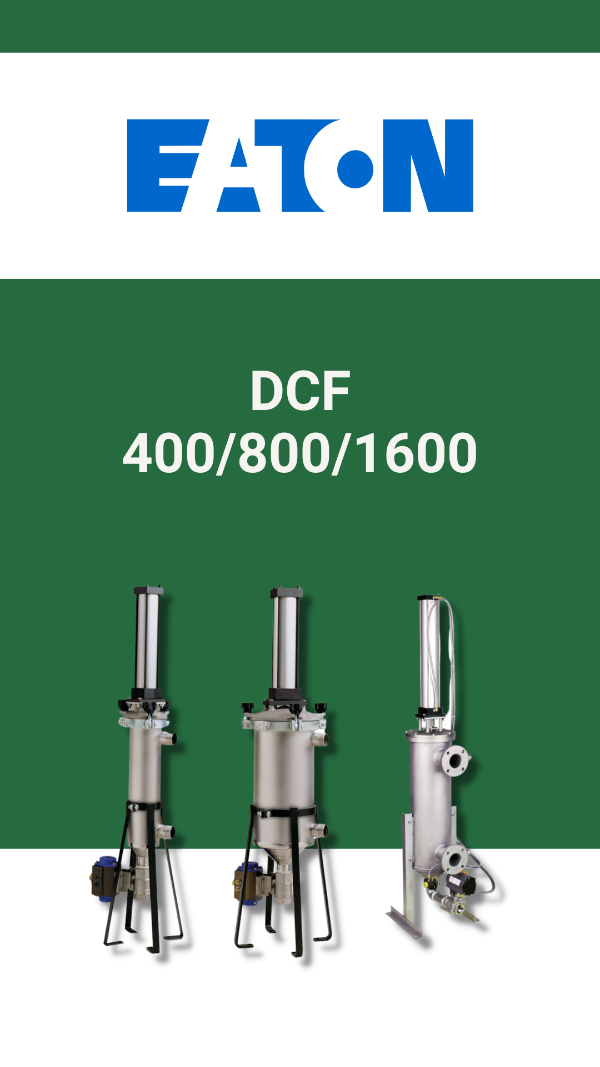 The highest filtration accuracy eliminates the need for manual intervention.
------
Eaton's self-cleaning filters (formerly known as RPA) offer the highest filtration accuracy, ensuring the removal of particles, debris, and other contaminants from fluids. This makes them ideal for use in applications with challenging environments where frequent disposal of contaminated material would be necessary.
Considered the most efficient mechanically cleaned filter on the market, the Eaton DCF-Series is ideal for highly viscous, abrasive, or sticky liquids. The DCFs operate at a consistently low differential pressure and deliver simple, reliable operations in which a low initial investment is a key driving factor.
The patented continuous cleaning process uses centrifugal force to flush away dirt and sediment from the filter media, eliminating the need for manual intervention or servicing.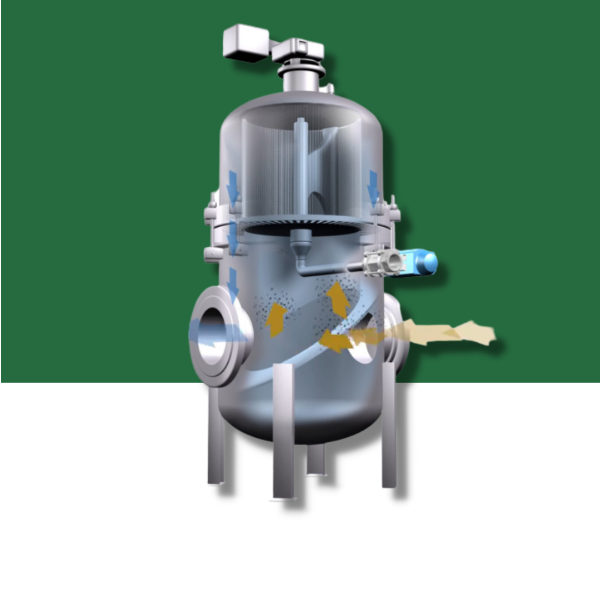 2596 Series
Automatic Self-Cleaning Strainer Filtration Mode
------
During normal operation, particles build up on the screen resulting in a change in pressure. The backwashing phase is active on a timed cycle with a differential pressure override. Untreated fluids flow up through the inner cylinder. Particles collect on the inside surface of the screen chamber while processed liquids flow down and out of the outer chamber.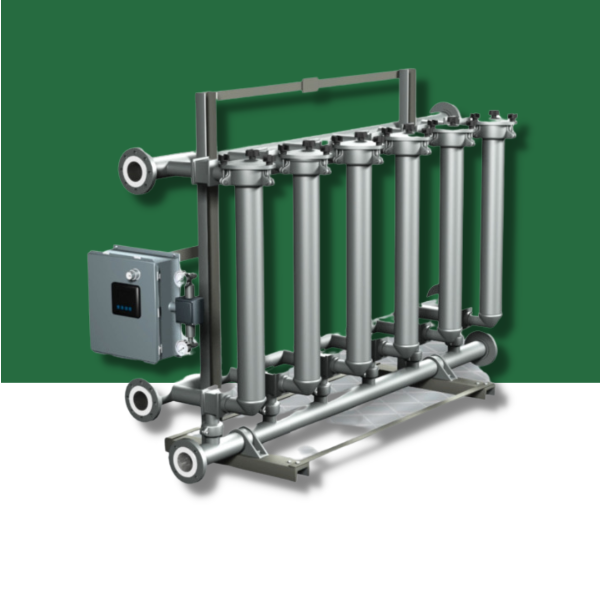 F-Series
A Versatile and Modular Tubular Backwash Filter
------
The F-Series features a modular design that enables future capacity and configuration flexibility. It also uses cleanable media that reduce life cycle costs and maximizes productivity. The F-Series uses cleanable media. This further reduces life cycle costs and maximizes productivity by eliminating labor, replacement, and disposal costs of bags and cartridges.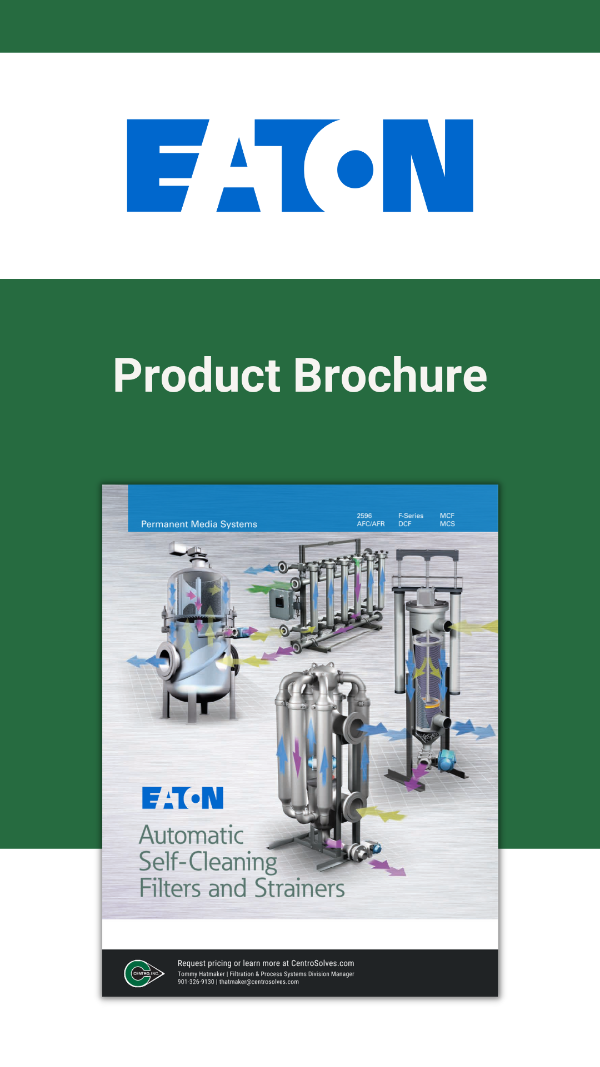 The Eaton DCF-Series is designed with maintenance-free operation in mind.
------
Its all-in-one design reduces downtime and makes it easy to use, allowing fast and efficient filtration when you need it the most. No additional parts or tools are required to replace filter elements, making maintenance a breeze. Additionally, its low operating pressure allows for efficient filtration of highly viscous, abrasive, and sticky liquids without increasing the risk of system damage.
With its low initial investment, the Eaton DCF-Series is a cost-effective solution for high-viscosity filtration needs. Its reliability and superior performance make it an ideal choice for industrial applications. 


Filtration & Process System Divison Manager
_____
Tommy Hatmaker
Division Sales Manager
901-326-9130